Our approach
Immobilization Engineering™ unlocks the power of cell-free biomanufacturing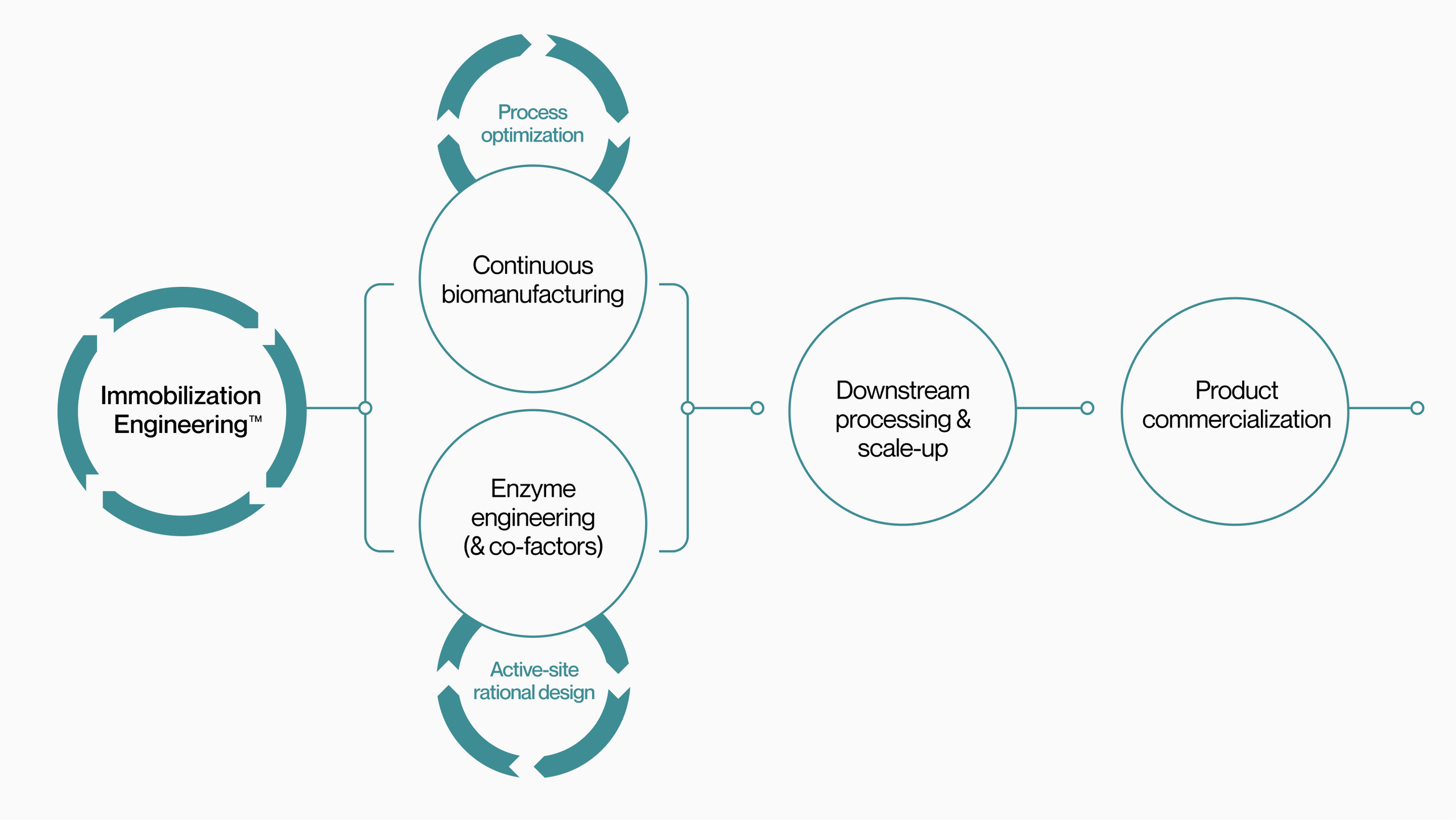 Our approach enables stable, long-lasting enzyme activity and performance through custom enzyme-bead compatibility screening.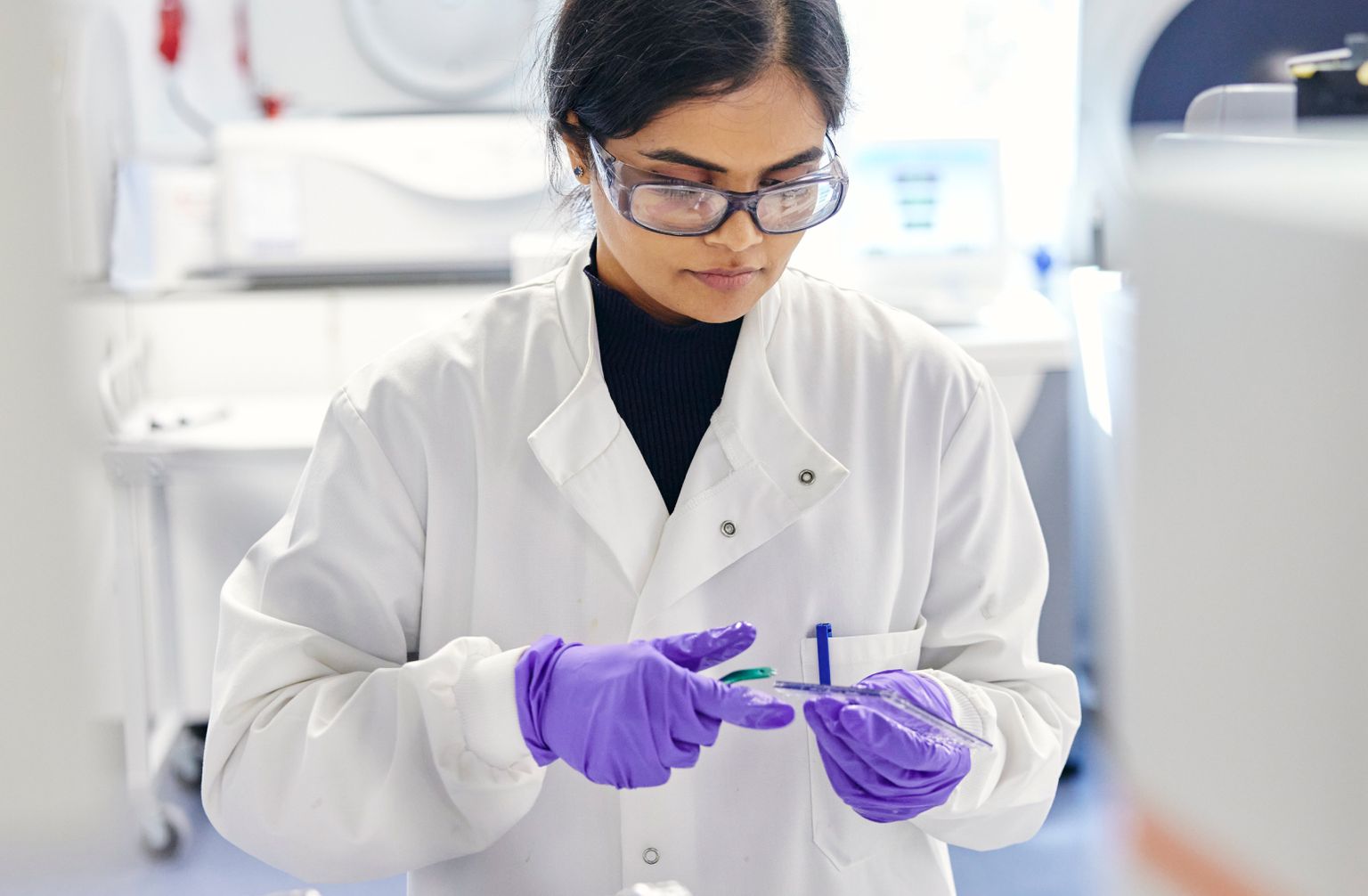 Benefit #1

Continuously improving the biocatalyst

Immobilization Engineering™ ensures enzyme performance improvements from one step are not lost (but rather compounded) in the next.

Benefit #2

Predictable budget

With Immobilization Engineering™ comes a predictable budget and scope, which makes for a faster path to commercial viability.

Benefit #3

Industrially relevant performance

After Immobilization Engineering™, we can assess biocatalyst performance in realistic flow reactor tests at scales of up to 1L.